Global Real Estate News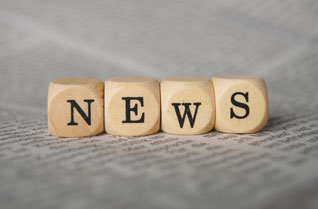 Keep abreast of the latest global real estate news across 7 continents that impacts on your business.
February 15, 2017
Owners of vacant homes in B.C.'s capital could be getting slapped with higher taxes, at least if some Victoria councillors get what they're calling for. ...
February 15, 2017
According to JLL, 2016 has been another strong year for office demand in Dublin, with 2.7 million square feet of office space occupied in the last 12 months across 232 deals. This ...
February 15, 2017
Manhattan average retail rents declined over past 12 months According to CBRE Group latest Manhattan Retail MarketView for fourth quarter 2016, New York City's retail market has...
February 15, 2017
The latest census has provided the industry with immigration stats that point to increased real estate demand, according to one major company. ...
February 15, 2017
Amid the blazing hot prices in the Toronto real estate market, a growing number of consumers (most of them young families and professionals) now tend to prefer the city's condomi...
February 14, 2017
According to the latest quarterly report by the National Association of Realtor, a brisk fourth quarter sales pace pushed available U.S. housing supply to record lows and caused pr...
February 14, 2017
The world's most dynamic cities in JLL's fourth annual City Momentum Index (CMI) share the ability to embrace technological change, absorb rapid population growth and strengthen gl...
February 14, 2017
Dubai: The uncertain market conditions in Abu Dhabi had a telling impact on publicly-listed Eshraq Properties' 2016 financials, who reported a Dh575 million loss for the year on ...
February 14, 2017
According to the Royal Institution of Chartered Surveyors (RICS), 2017 started with only the second rise in federal interest rates since 2006 and the start of a new presidential ad...
February 14, 2017
US President Donald Trump's two sons Eric and Donald Jr are set to attend the launch of The Trump International Golf Club in Dubai this month as guests of honour, it has emerged....