Global Real Estate News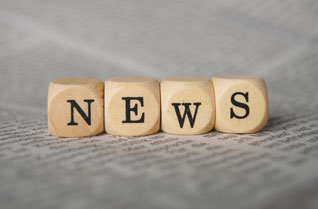 Keep abreast of the latest global real estate news across 7 continents that impacts on your business.
May 24, 2017
May 21, 2017 (STLRealEstate.News) Until recently, Asian investors were ultimately unacquainted with the Southern American city of Miami. The reasons for this include lingering misconcep...
May 24, 2017
A western suburbs real estate agency has had its computer system hacked by scammers preying on house hunters via bogus advertisements on major websites. The scammers gaine...
May 24, 2017
As Prime Minister Narendra Modi's government marks three years in office, one area in which it can be proud of its reformist and progressive policy approach is the real estate and hous...
May 24, 2017
Following our alert on 24 March 2017, the State Taxation Acts Amendment Bill 2017 (Vic) (Bill) has now been released and is currently before Australia's Victorian Parliament. ...
May 24, 2017
The Indian real estate sector has seen a resurgence of interest in 2017 after a slowdown over the past 2-3 years, buoyed by the affordable housing segment, which includes residential uni...
May 23, 2017
House prices in the Netherlands rose 7.4% in April compared with the year earlier period, the biggest increase in 15 years. The figures come from the land registry office ...
May 23, 2017
Many aspects of China and India have often been compared, such as the size of their populations and the pace of growth of their economies. Recently, many of the comparisons have dealt wi...
May 23, 2017
MANILA, Philippines - The slower gross domestic product (GDP) growth in the first quarter of 2017 would not have any impact on the property market's growth, a property consultancy firm...
May 23, 2017
U.S. real estate markets are increasingly becoming international, and changing demographics brought forth by immigration and growing interest from foreign buyers are positioned to bolste...
May 23, 2017
WASHINGTON, May 19, 2017 /PRNewswire/ -- While challenges face commercial real estate markets, Realtors® specializing in the sector should have confidence that growth will continue. Tha...