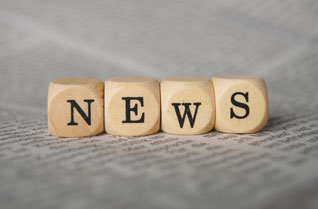 Description
Keep abreast of the latest global real estate news across 7 continents that impacts on your business.
GLOBAL: September 20, 2017
Prices of office, retail and industrial properties in Amsterdam, Chicago, Tokyo and Washington DC have yet to fully recover from the post-financial crisis slump, according to Real Capital Analytics (RCA). New market indices launched by RCA show that the four cities lag far behind price gains seen in other major urban centres, where competition for properties and low interest rates have driven up pricing to record levels. Read more on: ...
Read more.
---
GLOBAL: September 20, 2017
China's newly wealthy families have increased their overseas investments in European properties and technology stocks in the US, according to research by UBS and Campden. Enrico Mattoli, head of global family office in Greater China at UBS Wealth Management, said that family offices in Hong Kong and mainland China were increasingly seeking opportunities beyond Asia. Read more on: ...
Read more.
---
GLOBAL: September 20, 2017
Aygul Zagidullina is not mad about football, but when she received a newsletter through the door about new rental homes opening next to Wembley Stadium in north London, she and her husband did not need much persuading. They were the first tenants to move into Quintain's 7,600-home Wembley Park development, which will include 5,000 purpose-built rental homes. It is the biggest build-to-rent project in the UK, worth £3bn, and when it is finished in 2025-26, about 15...
Read more.
---
GLOBAL: September 20, 2017
BEIJING, Sept. 19 (Xinhua) -- China's real estate bubble is deflating as home prices in top tier cities are cooling, according to analysts. "The turning point for first-tier and major second-tier cities has emerged, given the pace of new home price growth slowed in 15 major cities compared with the same month last year," said Zhang Dawei, an analyst with Centaline Property. Read more on: ...
Read more.
---
GLOBAL: September 20, 2017
Camden Property Trust has seen a "total transformation" of its business since Hurricane Harvey slammed into Texas, its CEO told CNBC on Tuesday. The Houston-based company, which develops and manages multifamily apartment communities, has seen an influx of renters since so many homes suffered damage. Shares of Camden Property Trust are up almost 4 percent since the hurricane. Read more on: ...
Read more.
---
GLOBAL: September 19, 2017
The federal government has tapped a series of new providers to manage the commonwealth's property portfolio as it looks to drive greater efficiencies across its holdings. The government appointed two global groups, Broadspectrum Property and JLL, alongside local firm and Evolve FM, to provide leasing and facilities management services to more than 90 commonwealth entities. The move sees one of the incumbent providers, Cushman & Wakefield, lose a slice of government...
Read more.
---
GLOBAL: September 19, 2017
Planning permissions are rocketing, with a 42 per cent increase reported in the year to June 2017. However, it's unlikely to feed into a significant bump in supply with figures showing that the vast majority of permissions being granted are for houses, not apartments. According to latest figures from the Central Statistics Office, in the second quarter of 2017 planning permissions were granted for 4,453 units, up by 41.8 per cent on the same period in 2016. Houses ...
Read more.
---
GLOBAL: September 19, 2017
China's new home prices rose in August at the slowest pace in seven months and fell or leveled off in more cities as government cooling measures dampened speculation, though there were no signs of a sharper correction that could damage the economy. Signs of a more stable and less frothy housing market, which is a key driver of economic growth, will be good news for the Communist Party as it prepares for a key meeting next month. Read more on: ...
Read more.
---
GLOBAL: September 19, 2017
IN spite of the cheering news that the country is getting out of economic recession, the bleak outlook of the housing sector of the nation's economy will remain a major cause for concern for real estate developers and the survival of their businesses in the country. This is because developers have been churning out housing units in different parts of the country without corresponding demand for them. This has subsequently led to the astronomical increase in the nu...
Read more.
---
GLOBAL: September 19, 2017
House prices in the U.K. have fallen by 1.2% in September, dragged down by a big slump in some of London's most high-end areas, according to property website Rightmove. Rightmove data released Monday shows that the average U.K. house asking price dropped to £310,000 (US$418,005) following a 0.9% decline in August. This marked the first monthly fall at this time of year since 2013. Read more on: ...
Read more.
---