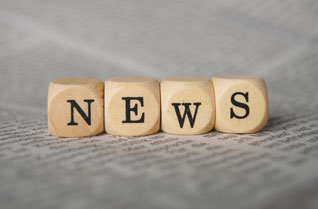 Description
Keep abreast of the latest global real estate news across 7 continents that impacts on your business.
GLOBAL: October 1, 2018
Dubai: Egypt has been named the country of honour at the 2018 edition of Cityscape Global, a reflection of the substantial real estate development underway as the country provides solutions to its ever-growing population and expanding urban areas. Read more on: https://gulfnews.com/business/property/risky-mortgages-on-the-r...
Read more.
---
GLOBAL: September 19, 2018
London: Lenders are ramping up riskier mortgage lending in the north of England just as property values start to fall and interest rates increase. That could be bad news for banks and home-loan providers in a region that's already facing a hit to its wealth from the UK's withdrawal from the European Union, no matter what kind of agreement is reached. It also threatens to hurt the economy there as borrowers cut back on spending to meet rising mortgage payments. ...
Read more.
---
GLOBAL: September 18, 2018
When considering an investment in real estate, it is important to decide the type of income you wish to earn from the property. Capital gain and rental yields are two ways to earn money as a property investor, so it is important to understand the difference between the before buying an ass...
Read more.
---
GLOBAL: September 17, 2018
The drumbeat of retail store closings and struggles has dominated news headlines, led by Toys "R" Us' recent closing of its entire U.S. store fleet. While the closings of underperforming retailers are far from over, the brick-and-mortar retail sector can take some comfort in the fact tha...
Read more.
---
GLOBAL: September 16, 2018
TOKYO -- Thailand and India have made some of the biggest improvements in real estate transparency since 2016, a new study by property research company Jones Lang LaSalle has found. Progress in both markets was powered by government regulatory initiatives aimed...
Read more.
---
GLOBAL: September 15, 2018
They are sometimes called "generation rent" for obvious reasons. In almost any other conversation, they are millennials, that massive segment of the population that is generally known to be extensive users of digital technologies and social media. Millennials are also more likely to ...
Read more.
---
GLOBAL: September 14, 2018
When 8.5 million people live in 300 square miles, outdoor space to relax and breathe fresh air can be hard to find. To help fix this problem, more New York City property owners, who typically look upward for expansion opportunities, are converting residential rooftops into luxurious cou...
Read more.
---
GLOBAL: September 13, 2018
What's in a number? About five grand, according to one property website which claimed house-hunters who show scant regard for superstition and buy 'number 13' could save money. To coincide with Friday the 13th, Daft.ie says that it has carried ou...
Read more.
---
GLOBAL: September 13, 2018
SINGAPORE property is likely to retain its lustre as a preferred choice for long-term wealth creation due to the city-state's regional hub status, solid growth prospects and Asians' deep-seated desire to own property. Analysts gave this affirmation as the...
Read more.
---
GLOBAL: September 12, 2018
Remortgaging activity in London reached a nine year high in the second quarter of this year with some 16.9% more completed than in the same period of 2017, new figures shows. There were 15,200 new home owner remortgages in the capital amounting to £4.84 billion of lending, a...
Read more.
---