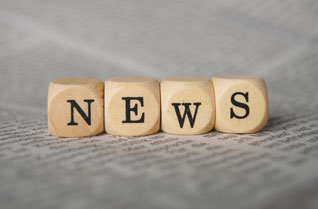 Description
Keep abreast of the latest global real estate news across 7 continents that impacts on your business.
GLOBAL: July 18, 2021
Apartment rentals in Dubai will continue to fall for the remainder of 2021 but some prime and up-and-coming communities are witnessing a rise in rentals due to residents continuing to flock to high-end apartments following consistent fall of rents over the years. ...
Read more.
---
GLOBAL: July 15, 2021
Dubai: Here's the tip for property buyers – costs of even the more affordable homes in Dubai could witness a 10-12% high before year-end. Developers will have no other chance but to increase their asking prices on ongoing projects if the price of steel and other buildin...
Read more.
---
GLOBAL: July 14, 2021
In January, the time when the Real Estate Board of New York hosts its annual gala, Commercial Observer decided that just because the banquet was canceled due to COVID-19 didn't mean that REBNY was irrelevent. On the contrary, with the industry on its back, the real ...
Read more.
---
GLOBAL: July 13, 2021
Last spring, the world went into lockdown. As a result, the economy wallowed in economic molasses. A great many companies are still feeling the effects today, and some aren't around to feel much of anything. ...
Read more.
---
GLOBAL: July 12, 2021
The Abu Dhabi Investment Authority, one of the world's biggest property investors, is considering changes to its real estate strategy after some of its major holdings suffered during the coronavirus pandemic, people with knowledge of the matter said. ...
Read more.
---
GLOBAL: July 11, 2021
The impact of Covid-19 has greatly been felt across the commercial real estate industry. Many businesses had to shut down, while others moved to working remotely. Few new businesses opened due to the u...
Read more.
---
GLOBAL: July 8, 2021
Want to become a Real Estate agent? Or want to start a real estate business? If yes, then it is a flawless place for you. What would be your reaction if I tell you you can become rich? Real Estate can make you rich if you know the authentic marketing tools. Although many real estate agent...
Read more.
---
GLOBAL: July 7, 2021
Over 30 years ago, while studying for my undergraduate degree in real estate, everyone asked - why I needed a university degree for a real estate career? Most people assumed being in real estate was being an estate agent selling houses. However, that degree opened up the wo...
Read more.
---
GLOBAL: July 6, 2021
HSBC Holdings has said a growing demand for larger homes during the pandemic will further boost Dubai's property market, echoing analysts at Morgan Stanley who expect the rally to last for "several years". "The reported sales rebound in Dubai year-to-date ha...
Read more.
---
GLOBAL: July 5, 2021
Most real estate borrowers run to traditional lending institutions to fund the property they're eyeing to buy and sell. Banks, government-backed housing agencies, and insurance companies are typically the go-to companies for real estate funding. How...
Read more.
---