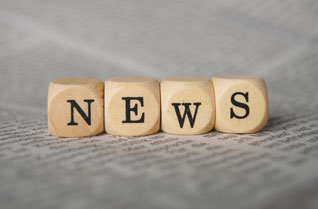 Description
Keep abreast of the latest global real estate news across 7 continents that impacts on your business.
GLOBAL: January 18, 2022
Along with other major real estate outfits, NRIA sees a silver lining in today's seemingly underwhelming demand for office space. Just over a year ago, a certain mid-atlantic business publication was leasing office space in ...
Read more.
---
GLOBAL: January 17, 2022
Latest edition of the World Expo series, Expo 2020 Dubai, is launched at an impressive ceremony that delivers a very powerful message that the world is open for busi...
Read more.
---
GLOBAL: January 13, 2022
When Richard and Sophy Smith left Europe for Dubai two years ago, just before the pandemic, they worried they had made a terrible mistake. They're now so pleased with the move that...
Read more.
---
GLOBAL: January 12, 2022
Dubai has commenced with all its glory, and visitors have started to pour in from every part of the world. This has resulted in a higher demand for ready properties i...
Read more.
---
GLOBAL: January 11, 2022
Investors across the globe flock to invest in Dubai real estate sector this year as the government introduced various visa reforms and successfully managed the Covid-...
Read more.
---
GLOBAL: January 10, 2022
With property prices recovering over the last few quarters and interest at a record low, demand for a mortgage in Dubai has grown exponentially in the first three qu...
Read more.
---
GLOBAL: January 7, 2022
Dubai recorded real estate transactions worth Dh42.4 billion ($11.5bn) in the three months to September 30, making it the best th...
Read more.
---
GLOBAL: January 5, 2022
Residential property prices in Dubai increased 4.4 per cent on average in the first eight months of the year, registering the hig...
Read more.
---
GLOBAL: January 4, 2022
A total of 1,254 real estate transactions were valued at AED4.9 billion during this week, according to the Dubai Land Department (DLD).The DLD weekly report said 174 plots were sold for AED920.4 million, along with 1080 apartments and villas sold for AED2.18 billion. The top three t...
Read more.
---
GLOBAL: December 30, 2021
Home buyers, take heart: Housing prices might—just might—go down in the next year or so, but don't expect anything other than a dip and don't think every market will catch a break. For the most part, though, Realtor.com economists Danielle Hale and George Ratiu think home p...
Read more.
---