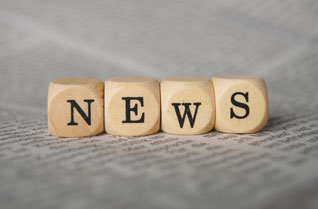 Description
Keep abreast of the latest global real estate news across 7 continents that impacts on your business.
GLOBAL: July 1, 2022
Even as the US real estate market shows signs of cooling, inflation and higher interest rates are making it difficult for young house hunters to buy properties — at least on their own. Parents are increasingly helping their adult children purchase homes, whether that means co-sign...
Read more.
---
GLOBAL: June 30, 2022
A year ago, property owners were doing anything they could to woo tenants: paying broker's fees, offering multiple months of free rent, even giving away Pelotons. In February 2021, the Manhattan vacancy rate stood at 11.79 percent. Within a few ...
Read more.
---
GLOBAL: June 29, 2022
Okay, agent, you've got your web site configured. You've got your CRM set up. And now, the payoff. You've got a new lead! This seems simple, but in fact, there are so many ways it can go. Some are more successful than others. Agents often...
Read more.
---
GLOBAL: June 28, 2022
The UAE's real estate market continues to hold several attractive opportunities, especially for international investors that first arrived in the country for the...
Read more.
---
GLOBAL: June 24, 2022
The common sight of long queues of property buyers which were seen during pre-Covid days is back in Dubai. As the real estate market makes a strong comeback, Dubai is yet ag...
Read more.
---
GLOBAL: June 23, 2022
Most agents have been driving hard this year, according to coach Darryl Davis, navigating both heavy competition and a changing (and sometimes challenging) market. Here are a few ideas to get the most from your summer season — and stay at the top of your...
Read more.
---
GLOBAL: June 22, 2022
It's rough out there for homebuyers. Sky-high prices, rising mortgage rates, fewer homes on the market, and bidding wars are all part of most buyers' journeys these days. The cost of buying a house is up 50% from a year ago, and beating out all-cash buyers and r...
Read more.
---
GLOBAL: June 17, 2022
What sort of property investor are you? Someone who prefers to keep the down payment small? Or are you willing to pay up to half of the property value before handover and then stretch the rest of it over years, even 10 years or more? Do you want buy now and move...
Read more.
---
GLOBAL: June 16, 2022
To start with-course support, thoughtful follow-up and a skilled approach are all techniques on the pathway to results in the luxury area, claims Laura Stace, vice president of luxury promoting for Berkshire Hathaway HomeServices. Here's how to appear ad...
Read more.
---
GLOBAL: June 15, 2022
Dubai, United Arab Emirates-based luxury real estate developer Damac will soon a...
Read more.
---