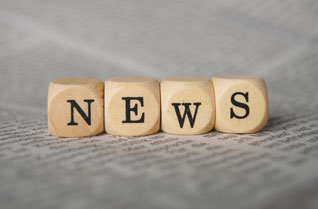 Description
Keep abreast of the latest global real estate news across 7 continents that impacts on your business.
GLOBAL: September 16, 2019
What drives real estate prices – sheer numbers or economic weight? Intuitively, all other things being equal, consistently higher rates of growth of resident population in a region or country will drive up real estate prices by comparison to its neighbours and competitors. ...
Read more.
---
GLOBAL: September 16, 2019
Real estate has historically been regarded as a complex and challenging industry for many consumers. In the past, people had no way or ability to buy or sell their house without professional assistance. There wasn't necessarily a desire for those things either, but times are changing. Modern consumers are more educated and proficient in new technology, giving them leverage in any potential purchase and fostering a greater sense of independence than they previously enjoyed. Th...
Read more.
---
GLOBAL: September 15, 2019
Azizi Developments data also shows that more than two-thirds of investors are buying property to rent out. UAE-based Azizi Developments has announced it has seen noticeable increases in the number of Chinese and Saudis investing in its Dubai projects so fa...
Read more.
---
GLOBAL: September 15, 2019
Ease by Emaar is a platform for short-term rentals at properties located within the UAE-based developers' communities. Emaar is a UAE-based public real estate development company that operates internationally. The company will provide an end-to-end property management service, with services including but not limited to property setup, reservations management, government licensing, and distribution of the listing across various platforms including Airbnb, Bookin...
Read more.
---
GLOBAL: September 12, 2019
According to new research by global property consultant JLL, Singaporean real estate investors have emerged Asia Pacific's number one source of outbound capital in the first half of 2019, and their overseas deals are growing in scale and complexity. ...
Read more.
---
GLOBAL: September 11, 2019
DUBAI (Reuters) - The government of Dubai has held talks with banks about a potential issue of U.S. dollar-denominated bonds, two sources familiar with the matter said, in what would be its first international debt sale since 2013. A potential deal is likely to see investors pour money into the notes, as global buyers seek high-yielding assets in a low-rate environment. The Dubai government had raised $1.25 billion (1.01 billion pounds) in 2013 through Islamic and ...
Read more.
---
GLOBAL: September 11, 2019
Residential Real Estate Market reports provides a comprehensive overview of the global market size and share. Residential Real Estate market data reports also provide a 5 year pre-historic and forecast for the sector and include data on socio-economic data of global. Key stakeholders can co...
Read more.
---
GLOBAL: September 10, 2019
The study concluded that the biggest market for Azizi Developments is the UAE, with more than half (52%) of its customers being Emiratis — followed by Saudi nationals at 25%, Indian nationals at 10%, Pakistani nationals at 4%, and the rest being fro...
Read more.
---
GLOBAL: September 8, 2019
According to CREDAI, millennial homebuyers are looking at affordable category properties ranging from ₹40 to ₹70 lakh. Bengaluru, Pune, Mumbai, Hyderabad, New Delhi and Chennai are among the cities where the average age of homebuyers seems to be dropping with time. De...
Read more.
---
GLOBAL: September 8, 2019
(MENAFN - GlobeNewsWire - Nasdaq) L'ÎLE-DES-SŒURS, Quebec, Sept.06, 2019(GLOBE NEWSWIRE) -- The Quebec Professional Association of Real Estate Brokers (QPAREB) has just released its most recent residential real estate market statistics for the Montreal Census Metropolitan Area (CMA), based on the real estate brokers' Centris provincial database. Read more on: ...
Read more.
---