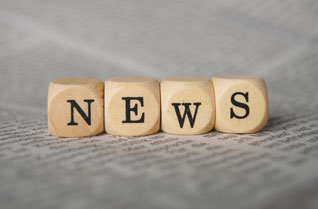 Description
Keep abreast of the latest global real estate news across 7 continents that impacts on your business.
GLOBAL: August 13, 2020
The coronavirus pandemic has already altered the spaces we inhabit. Beyond changing the way homes will be built, designed and maintained in the future, COVID-19 will very likely reshape the entire real estate in...
Read more.
---
GLOBAL: August 12, 2020
Nicola McCarthy listed her home in Cheshunt, a 20-minute commute from central London, for sale at 6 p.m. on June 2. A prospective buyer was through the door by 8 p.m. Eight days and 10 viewin...
Read more.
---
GLOBAL: August 11, 2020
The UAE's real estate sector became more transparent as both Dubai and Abu Dhabi introduced fresh measures, improving their global ranking as well as maintaining their top regional position in the Mena region. According to JLL's Global Real Estate Transparency Index 2020, Dubai, wh...
Read more.
---
GLOBAL: August 10, 2020
The use of stimulants has been a constant in professional top sport and especially cycling. Sportsmen and women at the highest level often hear the question, "Natty or juice?" after an outstanding performance. It asks whether the achievement reflects natural talent and ha...
Read more.
---
GLOBAL: August 9, 2020
Mending from the sudden sharp drop in activity due to the coronavirus crisis, real estate across the United States is heating up, rekindled by growing demand and insufficient supply. The N...
Read more.
---
GLOBAL: August 6, 2020
Jeddah - Yasmine El Tohamy - BEIJING: Orders for infrastructure materials and equipment have helped industrial output recover faster in China than most places emerging from COVID-19 lockdowns, but further expansion will be hard to attain without stronger broad-based demand and exports....
Read more.
---
GLOBAL: August 5, 2020
Atif Rahman, director and partner at Danube Properties, said that there is a temporary correction in the market, but its long-term prospects are bright due to a strong regulatory system. "I have a...
Read more.
---
GLOBAL: August 4, 2020
Saudi Arabia has approved a documentation system aimed at enhancing real estate security and raising the efficiency of judicial documentation and the reliability of documents. During a cabinet meeting earlier this week, Minister of Jus...
Read more.
---
GLOBAL: August 3, 2020
A temporary committee will be formed in Dubai to simplify and ease the process of issuing building permits within the emirate, it was announced on Thursday. Sheikh Mohammed bin Rashid Al Maktoum, Vice President and Prime Minister of the UAE and Ruler of Dubai issued De...
Read more.
---
GLOBAL: August 2, 2020
Low interest rates and falling prices have convinced a number of property buyers to swing back into action after Dubai ended its lockdown. Total real-estate sales transactions grew by 60 percent in June, with an average of around 570 properties sold in Dubai every seven days. Buyers we...
Read more.
---