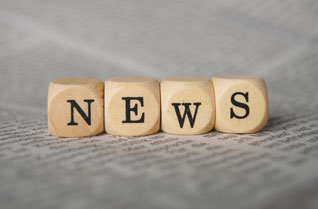 Description
Keep abreast of the latest global real estate news across 7 continents that impacts on your business.
GLOBAL: November 30, 2022
The shopping mall as we know it became popular in the United States in the 1950s as a suburban lifestyle took hold and interstate highways were built. For the first time, shoppers were able to travel further from home to...
Read more.
---
GLOBAL: November 29, 2022
Digital platforms are now among the world's most valuable and influential companies. Whether it's Airbnb in lodging, Amazon in retail, Haier in home appliances, or Uber in transportation, countless platforms have developed innovativ...
Read more.
---
GLOBAL: November 28, 2022
The Bank of Canada is attempting to rein in inflation again, raising its benchmark interest rate by 50 basis points to 3.75 per cent. A pool of economists predict the cycle of rate hikes will continue through the year, with another increase coming in December. But the pace should wind ...
Read more.
---
GLOBAL: November 25, 2022
A huge and ancient estate in the U.K. countryside with ties to the royal family and a history that extends as far back as Medieval England has come to the market for £30 million...
Read more.
---
GLOBAL: November 24, 2022
A mansion in Dubai won't be completed until next year, but it already holds the title of the emirate's priciest home. A mystery buyer recently dropped 302.5 million dirhams — the equivalent of $82.4 million — for a villa on Dubai's Palm Jumeirah, a tree-shaped art...
Read more.
---
GLOBAL: November 23, 2022
To gain valuable insights into your portfolio, it is important to equip your real estate company with tools designed to improve your process. Streamlining quality data into your financial models fo...
Read more.
---
GLOBAL: November 22, 2022
Renowned futurist Thomas Frey is quoted as saying, "If you change your vision of the future, you will also change the way you make decisions today." Frey, whose insights into the field of futurology have caught the...
Read more.
---
GLOBAL: November 18, 2022
Indian billionaire Mukesh Ambani bought an $80 million mansion in Dubai for his youngest son in March, setting a new record for the city's real-estate market. Weeks later, a mystery buyer shelled out 302.5 million dirhams ($82.4 million) for an eight-bedroom, 18 bathroom villa o...
Read more.
---
GLOBAL: November 17, 2022
The Mint Hill Real Estate Market has changed! Rising interest rates with historically high home values have turned the seller's market of early 2022 in a more balanced, maybe even buyer's market. The conversations between sellers and Real Estate Agents is very di...
Read more.
---
GLOBAL: November 16, 2022
Since the 2008 housing bubble burst, the word recession strikes a stronger emotional chord than it ever did before. And while there's some debate around whether we're officially in a recession right now, the good news is e...
Read more.
---