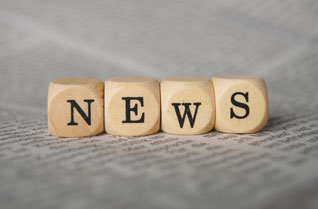 Description
Keep abreast of the latest global real estate news across 7 continents that impacts on your business.
GLOBAL: October 19, 2021
Next to fashion, real estate has provided me with a challenge that's both creative and strategic: how to acquire, redesign and profitably sell properties. I fell into real estate accidentally at the age of 1...
Read more.
---
GLOBAL: October 18, 2021
Refinancing remains a crucial part of the mortgage news cycle, but there's other important stuff going on, too. As the end of the summer draws near, here's what you need to know. 1. Why are you (yes, yo...
Read more.
---
GLOBAL: October 17, 2021
Tech-enabled solutions have changed the landscape and developers with a proven track record are stepping ahead to deliver state-of-the-art products to discerning customers. The growth trajectory of India's burgeoning real estate sector was marred briefly by a global pandemic. Desp...
Read more.
---
GLOBAL: October 14, 2021
Get started in investing, whoever you are and wherever you are and whatever age you are. Today, in 2021, times fee...
Read more.
---
GLOBAL: October 13, 2021
Global real estate investment has vaulted to pre-pandemic levels as vaccine rollouts and signs of economic recovery lure investors back into the market. Around US$247 billion was invested in global real estate...
Read more.
---
GLOBAL: October 12, 2021
House prices are booming in almost all major economies in the wake of the coronavirus pandemic, forging the largest rally in more than two decades and rekindling concerns among economists about poten...
Read more.
---
GLOBAL: October 11, 2021
Your first step as a real estate investor is usually the most difficult. I often talk to new investors who feel overwhelmed by everyt...
Read more.
---
GLOBAL: October 10, 2021
The owners wanted the property on San Marino Island to feel like a boat on the water, and included a raised infinity pool. Durable materials, flexible space and maintenance-free environments are top prio...
Read more.
---
GLOBAL: October 7, 2021
U.S. homebuyers went on a buying spree during much of the coronavirus pandemic's first year. International buyers did just the opposite, though. Even with virtual options in place for property tours, sales of U.S. homes to foreign buyers fell by 31% from A...
Read more.
---
GLOBAL: October 6, 2021
Investing in real estate can be one of the most effective ways to build wealth. But it can also be a difficult thing to get started in, with often-prohibitive down payments and marketplace competition driving up prices to unattainable ...
Read more.
---