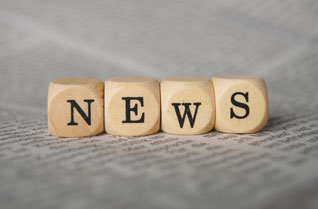 Description
Keep abreast of the latest global real estate news across 7 continents that impacts on your business.
GLOBAL: May 30, 2023
It can be hard to land your first few clients when you're just getting started in real estate. Until your reputation speaks for you, you may have to work a bit harder to earn the ...
Read more.
---
GLOBAL: May 29, 2023
Property prices continued their upward journey in March in Dubai, surpassing their 2014 peak level for villas and some apartment areas of the emirate. According to re...
Read more.
---
GLOBAL: May 26, 2023
Just three months into 2023, Dubai's red hot property market has net new records for transaction volumes as the global buyers and investors continue throng to the glitzy city. In the year to date to March 2023, the total transaction vo...
Read more.
---
GLOBAL: May 25, 2023
When it comes to buying or selling a property, finding the right real estate agent is crucial for a successful transaction. A skilled real estate agent can help you navigate the maze of paperwork, price your home correctly, and negotiate with potential buyers or sellers to ensure the best outcome po...
Read more.
---
GLOBAL: May 24, 2023
Western Investor is famous for the breadth of its commercial real estate listings. It is perhaps the only publication in Canada where investors can find a high-rise office tower, a remote waterfront lodge, a golf course, an...
Read more.
---
GLOBAL: May 23, 2023
It's May, but the spring homebuying season has yet to bloom—and it may turn out to be a total dud. Mortgage rates increased 15 basis points in April, while pending and existing home sales slumped in March. Though th...
Read more.
---
GLOBAL: May 22, 2023
The property market in Dubai has continued to boom throughout 2023. Last week, the emirate posted transactions worth more than AED10.1 billion ($2.8 billion) in just one week from a total of 3,903 transactions during the week ended March 17. The city's land department report reveal...
Read more.
---
GLOBAL: May 19, 2023
Morgan Stanley expects the rally in Dubai's property prices to continue this year — even after a 20% jump since 2020 — due to cash buyers, yield-hunting investors and the reopening of China. Prices are likely to be remain high because about 80% of prop...
Read more.
---
GLOBAL: May 18, 2023
What do the formula for Coca-Cola, the subject of Carly Simon's classic song "You're So Vain," and selling a home have in common? They all involve secrets. Although we don't have the inside scoop on the first two, we did manage to find some real es...
Read more.
---
GLOBAL: May 17, 2023
The first step in buying a new house is selling your current home. An important part of this process is knowing when people are likely to put their homes on the market, then using it as a guide for when to buy your new home. If ...
Read more.
---