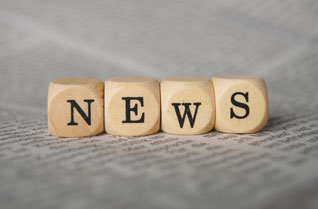 Description
Keep abreast of the latest global real estate news across 7 continents that impacts on your business.
GLOBAL: November 17, 2019
Dubai Land Department reports show that real estate transactions in Dubai rose by 12% in 2019, compared to the same period last year. The department announced a total of 4774 sale transactions during the month of October, the highest number of deals in the same month since...
Read more.
---
GLOBAL: November 14, 2019
Dubai: The International Monetary Fund (IMF) has revised its growth forecast for the UAE upwards following its Article IV Consultation with UAE authorities. The IMF team, following discussions with the UAE government concluded that the country's gr...
Read more.
---
GLOBAL: November 12, 2019
Hong Kong's new housing policy package may ease some tensions, but it is unlikely to cure social unrest in the city, says JLL's Hong Kong Business Chairman Joseph Tsang. The new measures come as Hong Kong leader Carrie Lam tries to restore some confidence in her...
Read more.
---
GLOBAL: November 11, 2019
Catalyst. Turning point. Boom. These are the hopeful words stakeholders in Dubai's housing market have used to describe the effect of Expo 2020, a world's fair launching one year from this month. The mega-event, which will run from October 2020 to Ap...
Read more.
---
GLOBAL: November 11, 2019
A new real estate valuation system was launched yesterday that ensures greater protection to investors and the banking sector. Bahrain has adopted international real estate standards with the launch of the Bahrain Valuation Standards (BVS) and Bahrain Property Measurem...
Read more.
---
GLOBAL: November 10, 2019
Home-improvement retailers have proven a bright spot during an otherwise underwhelming stretch for retail stocks, but a popular predictor of remodeling spending suggests tougher times ahead. Renovation and maintenance spending are forecast to decl...
Read more.
---
GLOBAL: November 10, 2019
RIYADH: Saudi Arabia is the most improved country in the world for doing business, the World Bank said on Thursday. The Kingdom leapt 30 places in the annual survey of business efficiency in 190 countries, and was the top reforming country — the highest ranking since the bank l...
Read more.
---
GLOBAL: November 9, 2019
That's according to a new housing market outlook by the Canada Mortgage and Housing Corporation (CMHC), which forecasts housing starts, sales and prices in B.C. will begin to stabilize next year, before accelerating in 2021. The agency says favorable economic and demographic conditions in the province will drive new housing starts, which it says will be "relatively strong growth … when compared to other regions." Read more on: ...
Read more.
---
GLOBAL: November 8, 2019
Saudi Arabia Hotel Market is projected to be more than USD 24 Billion by the end of the year 2025. Saudi Arabia hotel market has grown significantly in recent years and is expected to continue growing in the forecast period. With significant demand for leisure, corporate, and religious visitors, Saudi Arabia has lured many international and national hotel chains. The Saudi Arabia hotel industry is driven by rapid economic growth, the development of real estate pro...
Read more.
---
GLOBAL: November 8, 2019
Private developers in Dubai and small investors are increasingly resorting to holiday homes, which offer substantially higher returns as compared to long-term rentals, say industry executives. They said that the average rental return in Dubai is around 7-8 per cent, while holiday...
Read more.
---