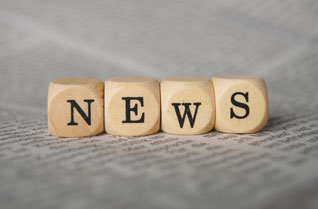 Description
Keep abreast of the latest global real estate news across 7 continents that impacts on your business.
GLOBAL: December 13, 2018
Dubai: Businesses in the UAE wanting something more than a change in their office address are finding free zones to be where the action is. In fact, in what has been another tough year for the office property leasing market, free zones have mana...
Read more.
---
GLOBAL: December 7, 2018
Asia Pacific real estate transaction volumes hit US$42 billion in the second quarter, up 26 percent from the same period in 2017, according to JLL's latest Global Capital Flows research. First half volumes were at US$81 billion, up 29 percent from a year earlier, and the highest level on record. The pace of deal-making in APAC has raced ahead of other world regions, which started their recovery from the previous cyclical downturn earlier. First half transaction...
Read more.
---
GLOBAL: December 6, 2018
Rising mortgage rates impacting buying power isn't a surprise in today's market. Realtor.com recently released new data showing how much actual monthly mortgage payments are rising around the country. "As we see rates rise this fall, we do see them taking on a bigger role in affordabili...
Read more.
---
GLOBAL: December 5, 2018
With the introduction of several new reforms and the recently announced retirement law, the expat population now increasingly looks at the UAE as an attractive destination to work, live and retire. Realtor Rakesh Mirchandani had initially thought of staying in Dubai for...
Read more.
---
GLOBAL: December 4, 2018
Britain's housing market is grinding to a halt in some parts of the UK as departure from the EU comes ever closer. Prices in London fell 0.4 per cent over the year to May, with weak growth elsewhere in the East and South East of England. The number of sales in such areas ha...
Read more.
---
GLOBAL: November 22, 2018
Housing affordability across the United States is especially tough in the nation's urban areas, but in the country's largest metros it's often the suburbs that are the least affordable, a new analysis has found. Finding a home within their budget is the top concern for b...
Read more.
---
GLOBAL: November 21, 2018
Building more co-living developments and micro-homes in urban areas top the list of people's preferred solutions to the UK's housing crisis according to new research. The study from the Federation of Master Builders (FMB), also found that building on the greenbelt is t...
Read more.
---
GLOBAL: November 20, 2018
Mayor Martin J. Walsh is increasing Boston's housing goal to 69,000 new units by 2030, up 30 percent from an earlier goal to build 53,000 units by that year, in response to faster-than-expected population growth in the city. The neighborhoods t...
Read more.
---
GLOBAL: November 19, 2018
Total visitation to Budapest has shown signs of continuous recovery since 2009. In the past three years alone, Budapest has seen a significant 12 percent growth in visitation, surpassing precrisis levels. During the economic crisis (2008-10), B...
Read more.
---
GLOBAL: November 18, 2018
Dubai: The first phase of construction of the multi-purpose Berbera port in Somaliland has started, which will include a 400-metre quay and 250,000 square metre yard extension as well as the development of a free zone for a new regional trading hub. The DP World Berbera will al...
Read more.
---