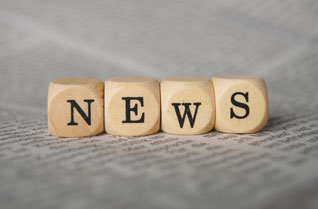 Description
Keep abreast of the latest global real estate news across 7 continents that impacts on your business.
GLOBAL: October 25, 2020
The Dubai Land Department (DLD) has announced that it has provided a team, which includes a manager and an auditor, to work directly from the real estate registration trustee centres with the aim of providing easy and flexible services to its custo...
Read more.
---
GLOBAL: October 22, 2020
Conservative financial policies and strong liquidity will remain a credit strength for the UAE real estate companies while their operating environment continue to deteriorate as the economy slows on oil price decline and coronavirus effects, Moody's Investors S...
Read more.
---
GLOBAL: October 21, 2020
Property prices and rentals around areas connected to Dubai Metro's Route 2020 will be more resilient compared to the wider market, according to property analysts and industry executives. They bel...
Read more.
---
GLOBAL: October 20, 2020
As per the Dubai Land Department's data, 15,897 sales transactions were recorded in Dubai between January to June 2020, amounting to a total value of Dh32.5 billion. Appeal for villas witnessed a remarkable upswing as property prices ...
Read more.
---
GLOBAL: October 19, 2020
The new initiative is aimed at attracting investment into hotel or serviced apartment projects in Dubai. The Dubai Land Department (DLD) is set to implement a 'fractional title deed' concept across the emirate in a bid to attract small inve...
Read more.
---
GLOBAL: October 18, 2020
Dubai has already actively leveraged tech-driven strategies for building management, in response to Covid-19 crisis Real estate advisor Savills recently launched the third edition of its global impacts study in...
Read more.
---
GLOBAL: October 15, 2020
Prospective residents of Dubai's new city, Dubai South, now have an exceptional opportunity to avail of a 10-year "rent-to-own" scheme at one of its residential districts – The Pulse. Developer Dubai South Properties said that the offer...
Read more.
---
GLOBAL: October 14, 2020
Property developer, Union Properties, is looking at acquiring distressed assets in the healthcare, education, and hospitality sectors to diversify its portfolio, its chairman said on Sunday. "We are not purely doing constructions. We are diversify...
Read more.
---
GLOBAL: October 13, 2020
Property transaction levels in Dubai in June hit what was previously recorded in February, setting a foundation for recovery of the local property sector for the second-half of 2020. The second-quarter Mo'asher report releas...
Read more.
---
GLOBAL: October 12, 2020
The coronavirus accelerated a "work from anywhere" revolution faster than anyone anticipated. This has significant implications for the real estate market. Employers and workers are embracing the freedom of where to live and work; and if that trend holds, a shift in real...
Read more.
---