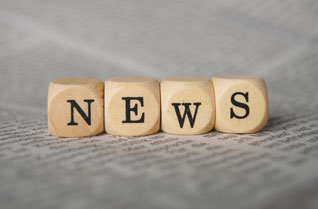 Description
Keep abreast of the latest global real estate news across 7 continents that impacts on your business.
GLOBAL: April 22, 2019
Affordability wasn't written into Dubai's design brief. The 'build it and they will come' mentality saw developers race to fill the desert with glitzy skyscrapers, transforming the fortunes of the city in two short decades. Read more on: ...
Read more.
---
GLOBAL: April 21, 2019
Real estate remains a popular asset class for Middle Eastern investors but a "more strategic approach is being adopted as increased optimism returns to MENA's real estate market." That's the findings of a report by Jones Lang LaSalle (JLL), the real estate investme...
Read more.
---
GLOBAL: April 20, 2019
We can all agree on the vital role which the Bahrain plays as a major trade hub in the GCC; the kingdom does not only enjoy a strategic location in the Arabian Gulf, it is also a densely-populated cosmopolitan nation. For these reasons and more, there has been a growing interest in the...
Read more.
---
GLOBAL: April 19, 2019
DUBAI: "Dubai is committed to exploring the potential of blockchain technology to support our ambitious goal of becoming the world's happiest city, and we have already come a long way since the inaugural Future Blockchain Summit. We want Dubai to be a global blockchain hub that will lea...
Read more.
---
GLOBAL: April 18, 2019
The Chief Executive of the Real Estate Regulatory Authority (RERA), Shaikh Mohammed bin Khalifa Al Khalifa today officiated at a graduation ceremony for the first one hundred brokers and sales agents who completed the Practitioner Certificate in Real Estate as part of the RERA Contin...
Read more.
---
GLOBAL: April 17, 2019
H.E. Shaikh Salman Bin Abdulla Al-Khalifa, President of the Survey and Land Registration Bureau and Chairman of the Board of the Real Estate Regulatory Authority (RERA), speaking today at the launch of the Insurance Bond on escrow accounts for real estate projects 'the provision of ...
Read more.
---
GLOBAL: April 16, 2019
Despite the drop in property prices and rentals over the last few years, Dubai and Abu Dhabi offer rental yields more than double of what is offered by the world's major established cities such as London, Paris and New York, according to industry analysts. Moody's Investo...
Read more.
---
GLOBAL: April 15, 2019
The residents will be able to buy or rent properties on more flexible terms and conditions as record 41,000 residential units are expected to come online this year due to higher materialization rate of projects ahead of Expo 2020. Latest data issued by Property Finder Group ...
Read more.
---
GLOBAL: April 14, 2019
According to international real estate consultancy Cluttons, weakening economic conditions, tapering off in demand for oil and gas, and an increase in real estate supply has led to increased pressure on the Bahrain real estate industry. The result is a market defined by increased incentive...
Read more.
---
GLOBAL: April 13, 2019
Dubai's GDP at constant prices achieved a growth rate of 1.94 per cent in 2018 compared to 2017 with a value added of Dh398.129 billion ($108 billion), said a report released by Dubai Statistics Center (DSC). Arif Al Muhairi, executive director of DSC, stated that the comp...
Read more.
---