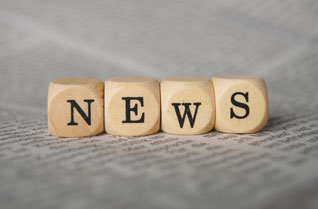 Description
Keep abreast of the latest global real estate news across 7 continents that impacts on your business.
GLOBAL: January 17, 2020
GCC economies will see a modest recovery in 2020 and 2021, thanks to stabilisation in the real estate sector, as well as broad money growth, according to the UN's latest report. "The GCC economies are expected to experience a modest recovery during 2020 and 202...
Read more.
---
GLOBAL: January 11, 2020
Asian property market prospects brighten as US-China trade situation eases, despite the social situation in Hong Kong Bangalore and Hyderabad should be two of Asia's three fastest-growing cities over the next five years, with Shenzhen and Guangzhou also strong Persistent very low real interest rates to support sentiment and confidence among occupiers and owners Hong Kong, Singapore and Tokyo, followed by Shanghai, to remain Asia's top occup...
Read more.
---
GLOBAL: January 10, 2020
The real estate market in Dubai is set to flourish this year. Expected to attract 25 million international visitors, Dubai Expo 2020 exhibition is set to enhance the demand for real estate and raise confidence in the business of real estate investors in Dubai, he noted....
Read more.
---
GLOBAL: January 9, 2020
The Egyptian government is deploying intensive efforts to develop slum areas, which represent a major challenge in the residential ...
Read more.
---
GLOBAL: January 8, 2020
Investors and buyers cashed in on lower property prices in Dubai as the number of transactions jumped 20 per cent to hit 11-year high of 41,988 in 2019 as compared to 34,961 transactions in the previous year. Data released by Property Finder revealed tha...
Read more.
---
GLOBAL: January 7, 2020
According to a study from Cushman & Wakefield, foreign investment continues to lead the way in the Portuguese market (78%) but Portuguese capital grew 135% – almost double on 2018. However, the consultant continues to point out a lack of quality offer in the market, particularl...
Read more.
---
GLOBAL: January 6, 2020
Dubai: As British Prime Minister Boris Johnson looks set to make Brexit a reality causing the pound to rally, analysts see clear signs of demand rising in tourism and real estate sectors in the UAE. The UK currency has been tumbling since the...
Read more.
---
GLOBAL: January 5, 2020
A total of 32,822 residential units in the freehold and non-freehold communities were completed in Dubai in the first nine months of the year and another 13,216 units have a completion date towards the end of 2019 or Q1 2020, according to Data Finder, the real estate...
Read more.
---
GLOBAL: January 4, 2020
Mega projects will continue attracting investors, developers and homebuyers to the region. The UAE is on the verge of reclaiming its rightful position as the hotbed for real estate investment judging by the sheer number of multi-billion dollar projects that are curren...
Read more.
---
GLOBAL: January 3, 2020
The real estate market in the UAE is all set to take advantage of great momentum before Expo 2020 Dubai starts in October next year as all stakeholders particularly developers and investors are fully confident that the real estate demand will boost in the coming months. ...
Read more.
---