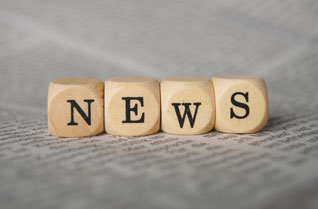 Description
Keep abreast of the latest global real estate news across 7 continents that impacts on your business.
GLOBAL: February 16, 2019
Indian cities occupy every one of the top 10 spots on a recent list of the world's fastest-growing cities over the next two decades, according to the Indian Embassy in Seoul, citing a report from Oxford Economics. Surat, a diamond-processing and trading center in the western stat...
Read more.
---
GLOBAL: February 15, 2019
Commercial real estate remains resilient in the face of populism, protectionism and political uncertainty London maintained its position as the top city for global real estate investment in 2018, according to research published today by JLL (NYSE: JLL). Investors continue to favor ...
Read more.
---
GLOBAL: February 14, 2019
Foreign buyers swooped into Turkey's property market in the wake of the historic lira crisis and purchased more homes in the last six months than in all of 2017. Last August, Turkey's currency lost one-third of its value in a single week, making goods (and homes) th...
Read more.
---
GLOBAL: February 13, 2019
Real estate is an industry that is always in a state of flux. As such, it is imperative that entrepreneurs keep up to date with current best practices, market shifts, cutting-edge technologies and new opportunities. These factors can significantly impact a business' success, especially as the new year begins. To keep relevant, all of these factors — and more — need to be considered when planning goals for the new year. Yet with so many different aspects to ...
Read more.
---
GLOBAL: February 11, 2019
The top selling real estate broker in Dubai has predicted that half of its sales this year will come from Chinese investors. Firas Al Msaddi, CEO of fäm Properties, has set the target for 2019 after the company was honoured by the Dubai Land Department (DLD) following t...
Read more.
---
GLOBAL: February 10, 2019
Financial advice for expatriates in the UAE has traditionally focused on investing offshore, to ensure pension pots are accessible in whatever country they choose to relocate to. A new plan announced by the Cabinet on Sunday, however, will allow non-Emira...
Read more.
---
GLOBAL: February 9, 2019
The last 12 months have been positive for the residential property market in Cyprus, but sales growth seemed to slow towards the end of 2018. The latest analysis from KPMG points out that after a sharp drop in the property market in 2013, mainly due to an econo...
Read more.
---
GLOBAL: February 8, 2019
Property prices in Ireland increased by 7.1% in the 12 months to November 2018 on a national basis, but the annual growth was lower in Dublin, the latest official figures show. Overall annual price growth is still strong, but down from the 8.4% recorded in the year to October...
Read more.
---
GLOBAL: February 7, 2019
Although the property market in Spain continued to see overall growth in 2018, some areas have done better than others, according to real estate experts. Locations popular with overseas buyers, particularly on the coast, and larger cities saw the stronge...
Read more.
---
GLOBAL: February 6, 2019
Renting a home is more affordable than buying in over half of housing markets in the United States, a new analysis shows, with prices rising faster than rents. In some 59% of markets it is cheaper to rent, according to the research that looked at the cost of a ...
Read more.
---