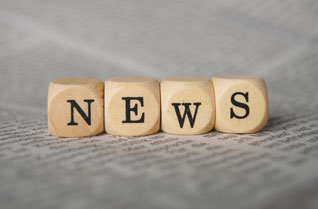 Description
Keep abreast of the latest global real estate news across 7 continents that impacts on your business.
GLOBAL: March 21, 2023
Setting a resolution to make 2023 your year for breaking into luxury real estate? As a real estate professional, the luxury market offers greater opportunities for earning higher commissions. Plus, it's rewarding to work with affluent clientele and help them find thei...
Read more.
---
GLOBAL: March 20, 2023
There are signs that B.C.'s once-hot real estate market is beginning to recover from a slump in sales and prices, with experts hopeful for improved numbers in the spring. According to the B.C. Real Estate Association (BCREA), more than 4,...
Read more.
---
GLOBAL: March 17, 2023
Dubai's property sector witnessed significant growth in 2022 as sales transactions rose by 76.5 per cent. The emirate's off-plan segment was particularly a bright spot w...
Read more.
---
GLOBAL: March 16, 2023
Dubai has been ranked first regionally and fifth best city in the world in the World's Best Cities report 2023 by a leading global adviser in tourism, real estate and econ...
Read more.
---
GLOBAL: March 15, 2023
REAL ESTATE AS AN ASSET class may not have performed well for nearly a decade, but the sentiment is changing for good. While the world is heading into a recession, the Indian economy is set to grow at an estimated 6.9% in FY23. Wit...
Read more.
---
GLOBAL: March 13, 2023
You might not have heard about it if you relocated to Dubai in recent years. But back in the day, the term natoor was on everybody's lips. Natoor means building watchman in Arabic. But make no mistake, these ...
Read more.
---
GLOBAL: March 10, 2023
A spectacular turnaround in Dubai's property market last year saw the Middle East's financial hub break a decade-long record for total home sales and lifted rents to unprecedented levels. The city registered 90,881 residential transactions in 2022, according to real esta...
Read more.
---
GLOBAL: March 9, 2023
The year 2022 was a recovery year for the industrial real estate and logistics sectors. It was an eventful year amid Covid-related apprehensions. All sectors went through significant ups and downs while the pandemic started to subside. T...
Read more.
---
GLOBAL: March 8, 2023
Real Estate investment in 2023: When investing in real estate, you must ensure that it provides a good return in the future. You don't want to invest in a property that won't help you grow...
Read more.
---