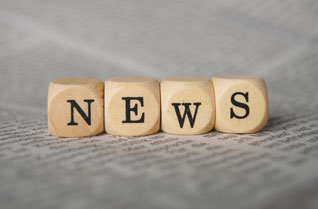 Description
Keep abreast of the latest global real estate news across 7 continents that impacts on your business.
GLOBAL: August 15, 2019
Single-use plastics are already banned at the offices of Diamond Developers and Sustainable City Visitor Centre. Dubai's Sustainable City, a mixed-use project developed by real estate firm Diamond Developers — the company behind the $544m (AED2bn) Sharjah...
Read more.
---
GLOBAL: August 15, 2019
As Chinese property developers are flocking to issue offshore bonds, the nation's top regulator has stepped up efforts to prevent financial risks and stabilize the real estate sector, said experts. Chinese real estate enterprises issued 604.7 billion yuan ($...
Read more.
---
GLOBAL: August 7, 2019
The UAE residential market is expected to continue to face downward pressure over the next 12 months, according to JLL. With residential sale prices falling at a slower rate than rents, the UAE's property market is likely to see an increasing number of end users buy ...
Read more.
---
GLOBAL: August 7, 2019
Real estate developers will deliver in 40% more new housing units in 2019 compared to 2018, according to data from real estate consultancy firm Imoteca – The Residential Experts. The deliveries will thus reach 14,000 units, up from 8,500 in 2018, according to data from...
Read more.
---
GLOBAL: August 6, 2019
After facing headwinds during the first half of 2019, the UAE real estate sector is likely to stabilise over the next 12 months on the back of a series of government initiatives aimed at boosting sentiment and drive demand, property experts said. "Overall mar...
Read more.
---
GLOBAL: August 6, 2019
INDIAN real estate developers are at risk of going belly-up as mounting stress in the nation's credit market dries up funding even for those willing to pay decade-high rates. "With the worsening shadow-banking crisis, borrowing rates for most developers have surged to the highest in more than a decade, in some cases about 20 per cent," said Amit Goenka, managing director of Nisus Finance Services, which lends to developers. "Even at that cost, capital availabilit...
Read more.
---
GLOBAL: August 5, 2019
GFH Financial Group, an investment bank based in Bahrain, acquired a portfolio of office buildings for $100 million (Dh367m) in the US, pushing the value of its investments in the US and the UK real estate sector to more than $1 billion. The acquisition was m...
Read more.
---
GLOBAL: August 5, 2019
(MENAFN - Daily News Egypt) The Address Investments has achieved EGP 1.5bn in sales for developers in different new cities during the first half (H1) of 2019, compared to EGP 1.4bn in H1 of 2018, the company's CEO, Amr Badr, told Daily News Egypt. He added ...
Read more.
---
GLOBAL: August 4, 2019
Dubai: Equity traders in the UAE are ditching expensive banking shares and opting for relatively cheaper real estate stocks. Emaar Properties shed 22 per cent from April through May and has been on a gaining streak since, up 17 per cent from ...
Read more.
---
GLOBAL: August 4, 2019
Malta's real-estate market is on fire. Thanks to a robust economy and government incentives to foreign buyers and businesses, the Mediterranean island's property market is one of the world's strongest, Ruth Bloomfield for The Wall Street Journal rep...
Read more.
---