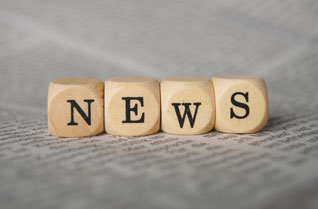 Description
Keep abreast of the latest global real estate news across 7 continents that impacts on your business.
GLOBAL: January 14, 2021
We now see physical climate risks materializing within real estate portfolios today. As a result, investors realize that mitigating and managing these risks are likely to be today's problems, not tomor...
Read more.
---
GLOBAL: January 13, 2021
The positive momentum for commercial real-estate investments in Europe continued in 2018, with an investment volume of EUR 264bn in 2018 for all commercial property segments combined, only 2% below 2017, which was a r...
Read more.
---
GLOBAL: January 12, 2021
Global real estate consultant CBRE is reporting this week that a gradual recovery has begun in commercial real estate investment. Worldwide property sales grew 23% quarter-over-quarter in Q3 to US$147 billion, lifted especially by a 34% rebound in the U.S. On a...
Read more.
---
GLOBAL: January 11, 2021
Top industry experts have announced the setting up of a first-of-its-kind entity, Property Network Partnership (PNP), that aims to link individuals and organisations working in the real estate sector. PNP was launched at the International Property Show. Read more on:...
Read more.
---
GLOBAL: January 10, 2021
The UAE's real estate industry has registered improvements in JLL's Global Real Estate Transparency Index (GRETI) 2020, which provides a reliable measure of real estate market transparency and is a...
Read more.
---
GLOBAL: January 7, 2021
The year 2020 will certainly be one to remember, with new realities and norms that changed the way we live. This year's real estate market is certainly no exception to that shift, with historic highlights continuing to break records and ch...
Read more.
---
GLOBAL: January 6, 2021
If your tax returns don't show enough income to qualify, you may be able to tap your retirement account temporarily to prove you can afford the mortgage. Alternatively, you may be able to qualify based on assets in that accoun...
Read more.
---
GLOBAL: January 5, 2021
Here are the latest housing market predictions and forecasts for 2020 & 2021. The housing market has seen record-breaking growth since June after briefly put on hold during the outbreak of the pandemic this spring. Despite looming economic uncerta...
Read more.
---
GLOBAL: January 4, 2021
The global economy rebounded in Q3 but a resurgence of COVID-19 cases in parts of the world highlight the ongoing uncertainty of the outlook. Reflecting this, decision-making processes remain protracted as companies continue to be cautious and review long-term ...
Read more.
---
GLOBAL: January 3, 2021
Cityscape summit hears that Dubai has a knack for fast recoveries, as was seen post financial crisis The Dubai real estate market has the ability to recover quickly thanks to the market's strength and flexibility, as well as the emirate's entrepreneurial spirit, an indust...
Read more.
---